Bolt and Nuts IMM Brush + 3d model + textures Vol.1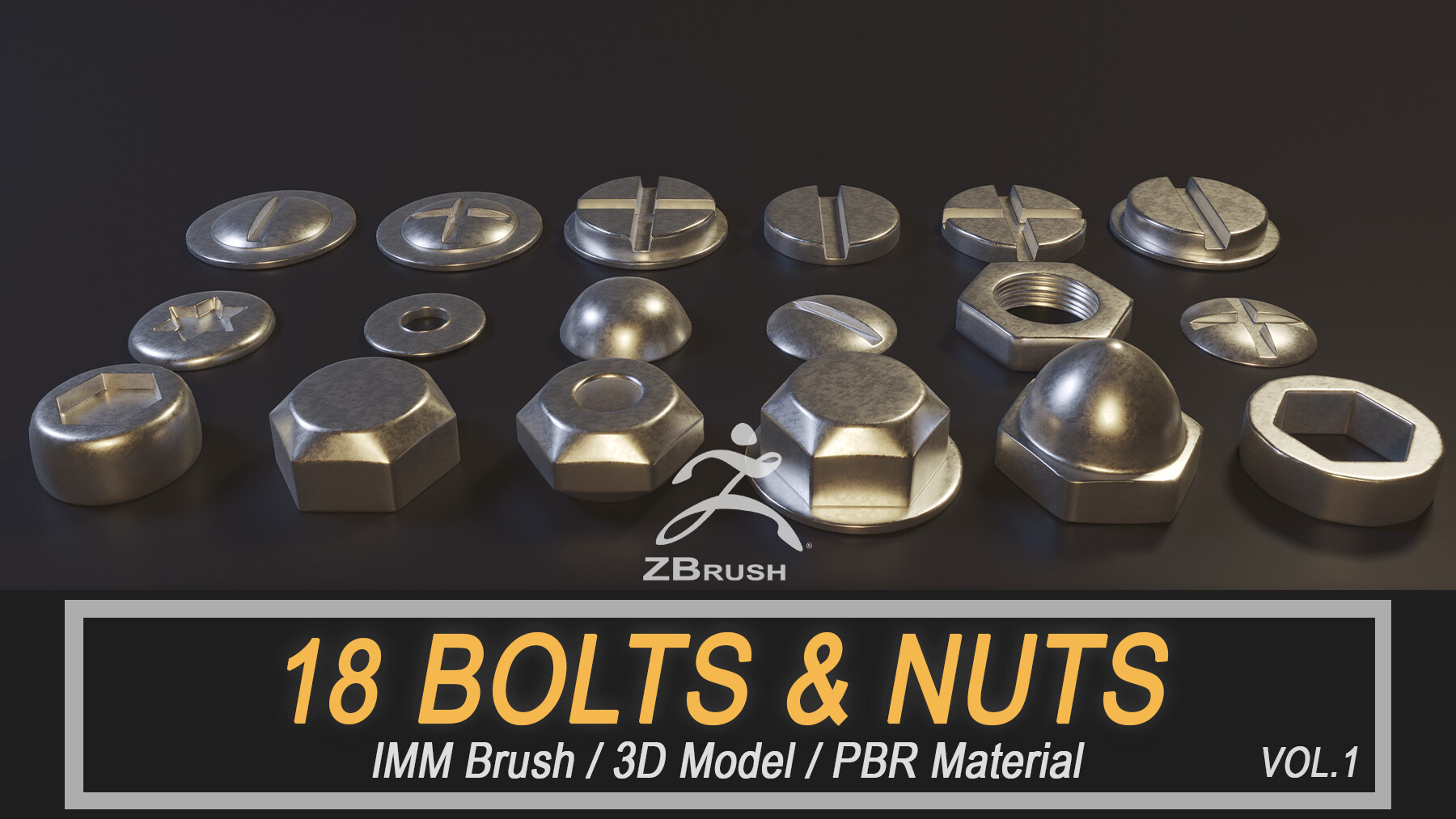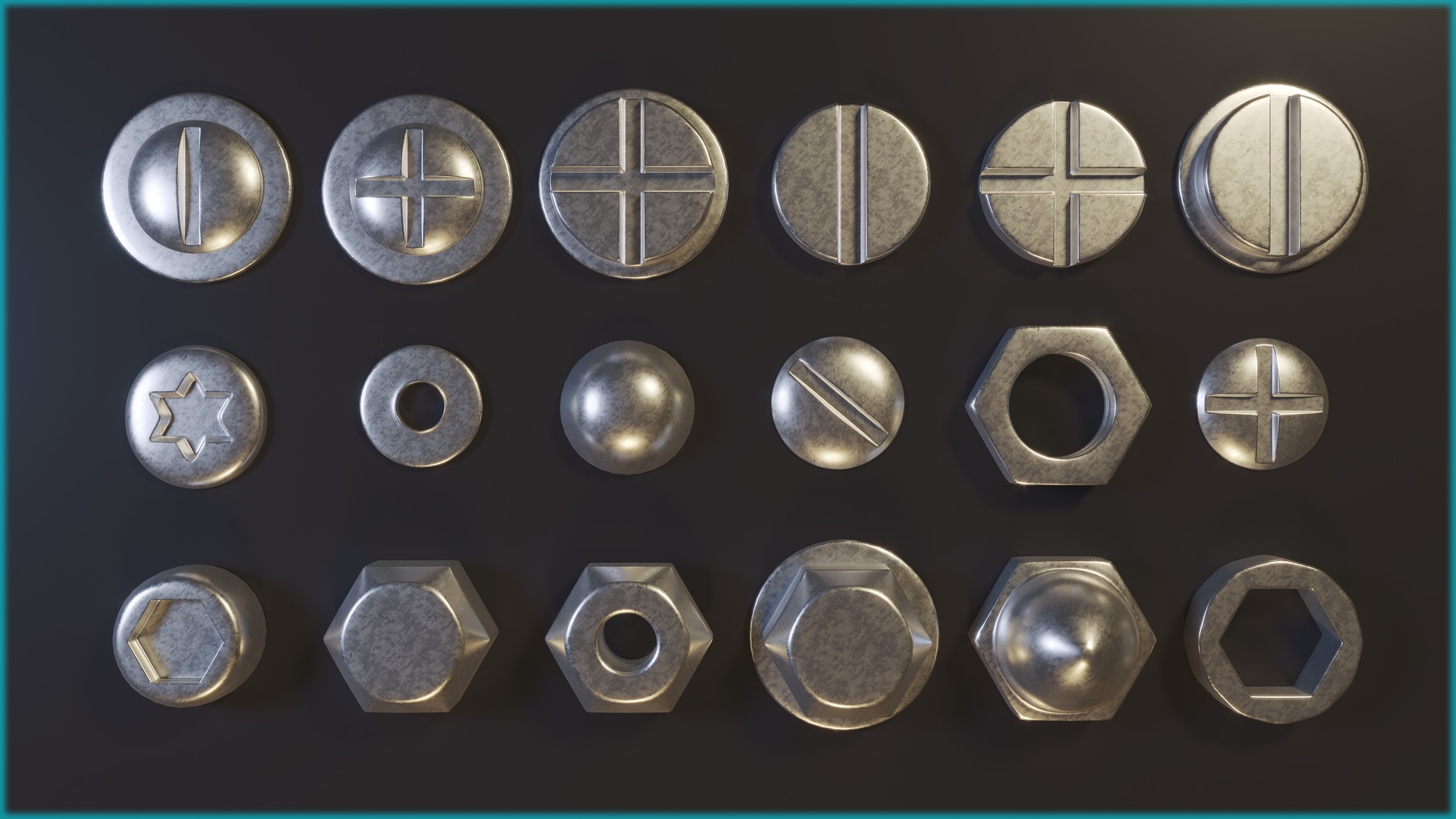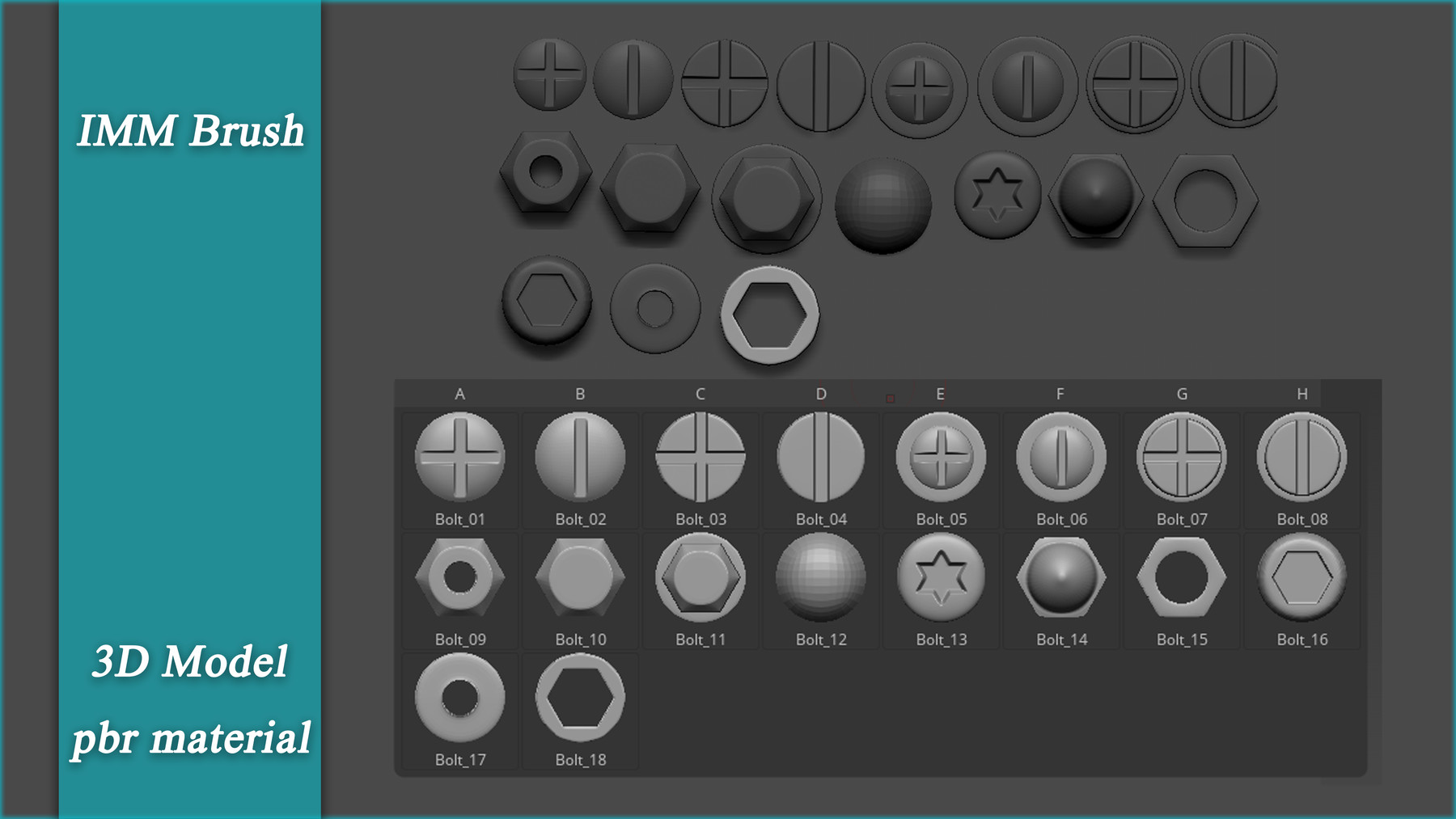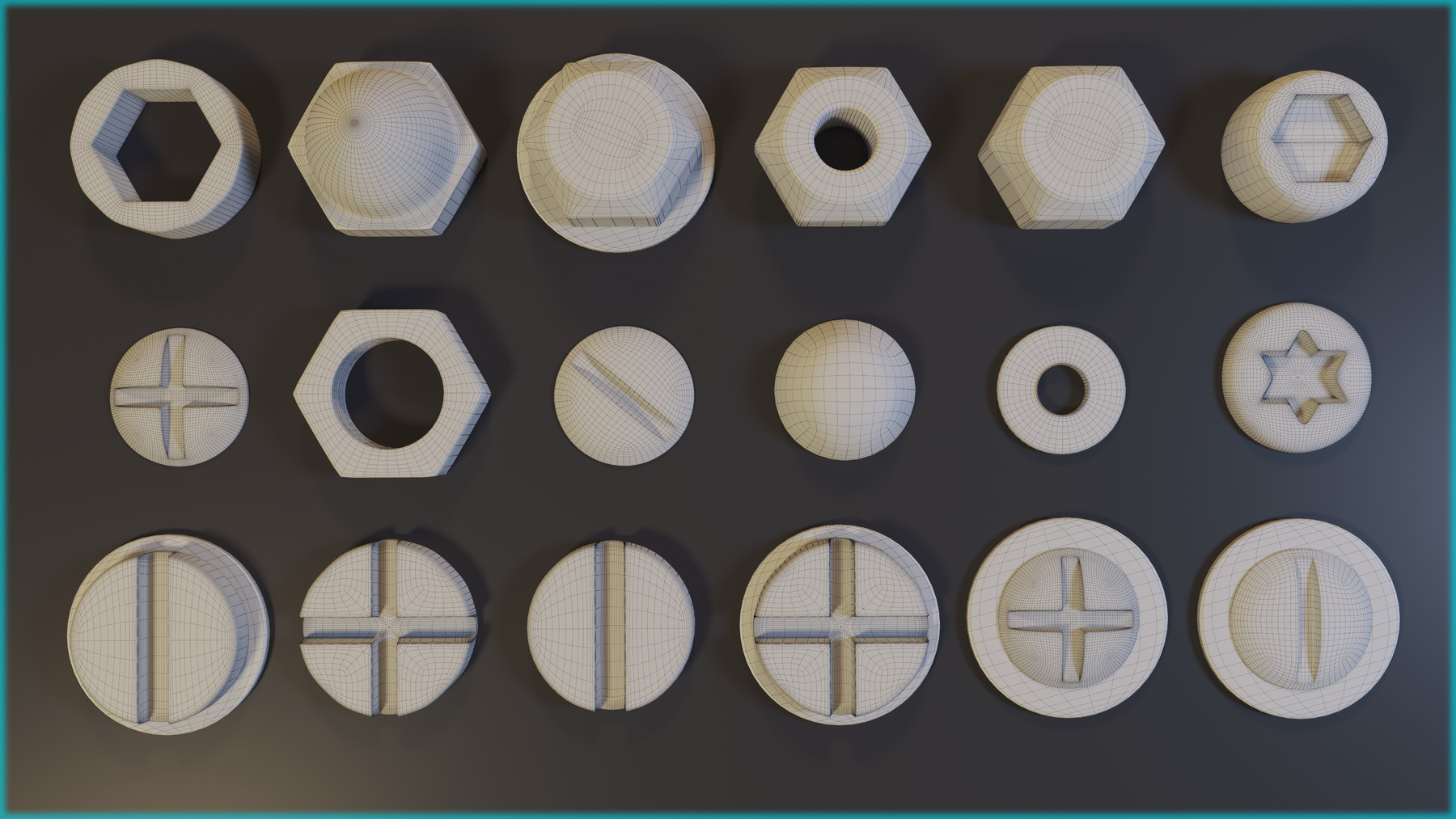 Thank you for being here.
what's in the pack?
this collection has 18 bolt and nuts, in 3 kinds of formats.
 ZBP for Zbrush
 max for 3dsmax ( you can use PBR textures for creating materials with vray or corona and ... renderer )
 obj and PBR texture fo blender and ...
Formats: 3Ds Max 2015, OBJ, ZBP, PBR textures
Able to use in ZBrush, 3dsmax, blender and etc.
vol.1
The free sample has just one of the obj and texture files.